The Black Communities Conference (April 23-25, 2018 in Durham, NC) will feature presentations, workshops and art installations on a wide range of topics related to Black communities. One of the suggested topics in the BCC Call for Proposals is Soulfood and Black Foodways.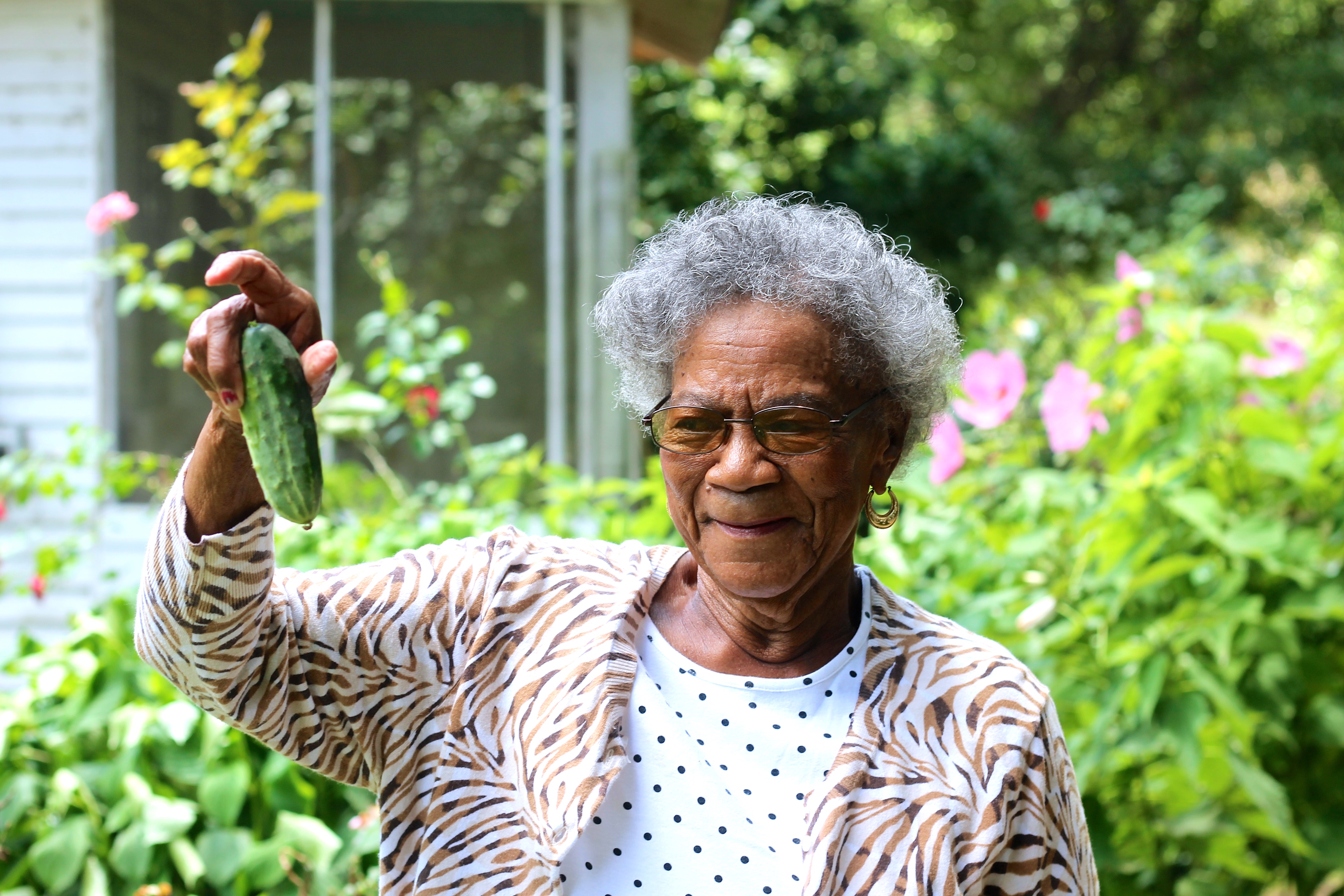 Caption for photo: Photo of Ms. Mamie Barnes, taken by interviewer Kimber Thomas.
The Southern Oral History Program (SOHP) collection of interviews includes many interviews about soul food and Black foodways. For example, in March 2015, SOHP field scholar Kimber Thomas conducted an interview with Mamie Barnes in Hinds County, Mississippi. At the time, Ms. Barnes was eighty years old. In her interview, she recounts memories ranging from the pork n' beans and biscuits she ate everyday in school, her work as a domestic, and being the mother of seven children. Through the process of telling her own life story, she often reflects on the importance of food. She presents vibrant accounts of southern black traditions such as baptisms and hog killings, and she briefly describes the people, sounds and experiences that characterized the Crossroads community in Utica where she raised her family in the 50s, 60s, and 70s. Her narratives often emphasize the strength, ingenuity, and resourcefulness of southern African American women. Mamie still resides in Utica at the Crossroads. She is the grandmother of 14 grandchildren and 18 great-grandchildren, and is a proud member of Rohelia Missionary Baptist Church.
Link to interview with Ms. Mamie Barnes: http://dc.lib.unc.edu/cdm/compoundobject/collection/sohp/id/26732/rec/1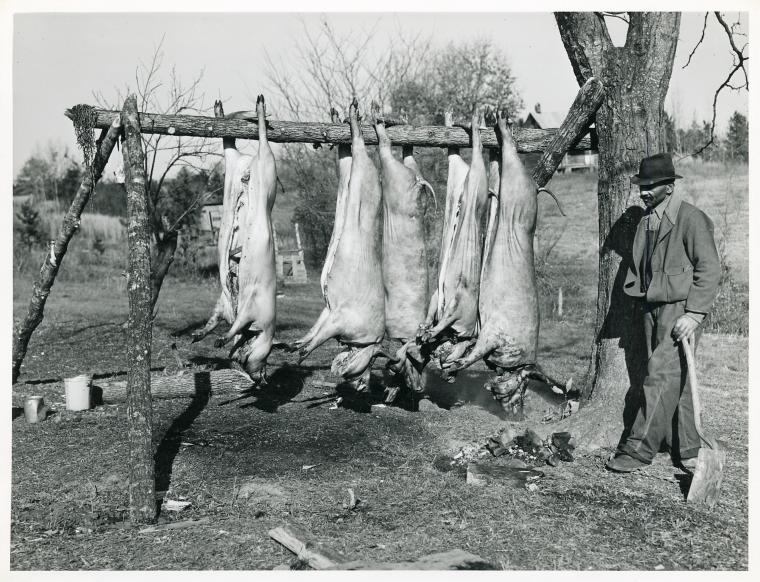 Caption for photo: This 1939 picture of a hog killing in Virginia probably depicts something similar to what Mamie Barnes would have seen growing up and living in Hinds County, Mississippi. Archived through the New York Public Library Schomberg Center for Resarch in Black Culture Photographs and Prints Division:
https://digitalcollections.nypl.org/
items/510d47df-f90b-a3d9-e040-e00a18064a99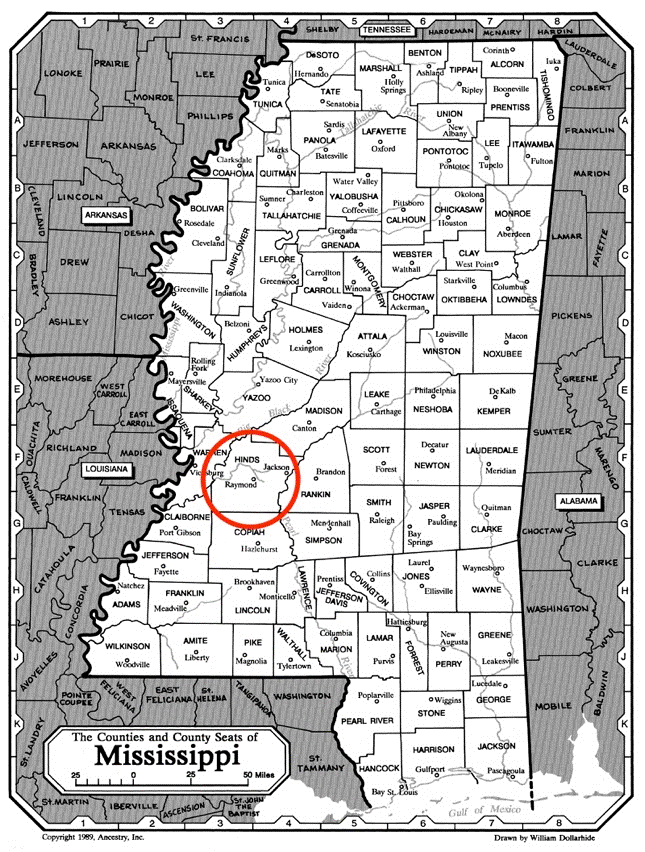 Caption for map: The Counties and County Seats of Mississippi drawn by William Dollarhide © 1989 Ancestry.com Inc.
Additional interviews on Black Foodways: http://dc.lib.unc.edu/cdm/search/collection/sohp/searchterm/foodways!black/field/all!all/mode/any!any/conn/and!and/order/title
Browse the SOHP collection: http://dc.lib.unc.edu/cdm/project/collection/sohp/